MULTIFUNCTIONAL
Use as a handheld for cleaning inside your car or for upholstery, or vacuum floors throughout your home with the pole and wide nozzle attached. Whenever you need to reach upwards to clean ceilings and high surfaces, simply attach one of the tools to the end of the pole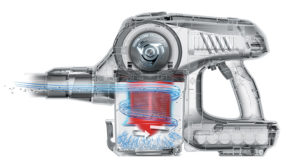 HSPIN-CORE TECHNOLOGY
Thanks to the rotation of the separation system, an additional air flow pushes debris and hair to the bottom of the bin. This allows to clean the bin with greater ease and without having to come into contact with the dust.
BATTERY STATUS INDICATOR
The LED battery status indicator panel shows you when it's time to recharge, so there's less risk of having your cleaning unexpectedly interrupted due to a loss of power.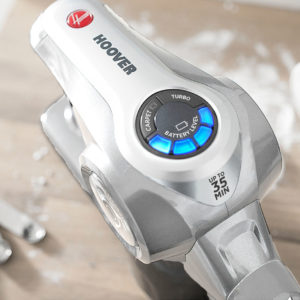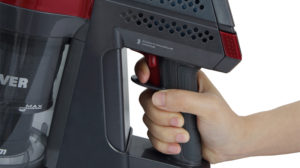 CONTINUOUS POWER MODE
For a long cleaning session, you don't have to keep the power button always pushed: just pull the little lever and the power will be continuously on, in one simple touch
DISCOVERY IS EASY TO MANEOUVRE
Discovery swivels around furniture and obstacles in the home with its Easy Driving System, a special 180° rotation system allowing you to reach even the toughest spots with a flick of the wrist.