Auto Programme
Saving you money on your utility bills, while guaranteeing an optimal wash every time, our clever Auto programme will always use the right amount of energy and water, based on how dirty your load is.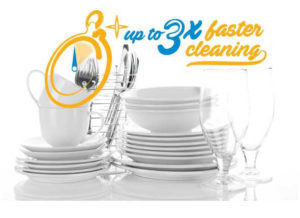 Quick Programmes
Perfect for when you're in a hurry, our Mini 30' programme can wash a full load of slightly dirty dishes in just 30 minutes. And, when you have even dirtier items to clean, the Quick&Shine™ programme only takes 58 minutes to wash a full load – saving you time and money.
Half Load Function
Perfect for days when you have fewer dishes and glasses to wash, use the half load function to save time and energy.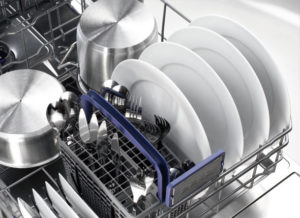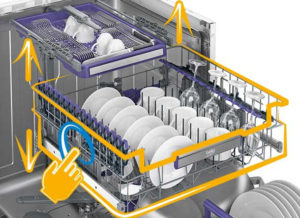 Fully Flexible Upper Basket
You can make room for larger items in the bottom basket by adjusting the flexible upper basket, with three different height levels to choose from. The basket can be easily moved up and down, even when it's fully loaded.
Removable Sliding Cutlery Basket
For easier and more flexible loading, the cutlery basket can slide along the width of the dishwasher, and can also be removed completely to create extra room for your larger dishes, pans and bowls.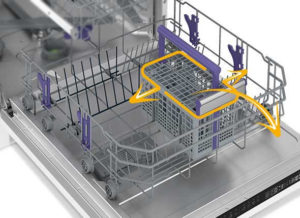 12 Place Setting Capacity
Great for any family's everyday needs, the 12 place setting capacity means you can wash all of your dishes in one go.
Low Noise Level
Perfect for open plan kitchens, the low noise level means you'll barely hear the dishwasher working.
Low Water and Energy Usage
You can save money on your utility bills and do your bit for the environment with this dishwasher's low water and energy consumption.