Load Sensor
Not all washing loads are the same, so why should each cycle automatically use the same amount of water? The LoadSensor feature uses a rotary speed sensor to detect the load weight and water level, so that only the required amount of water is used. For example, smaller loads require less water for rinsing, so less water is added, whereas full loads are given more water for optimal soaking. A feature that delivers perfect results while saving you water and electricity? Now that's smart.

Dosage Assist
The DosageAssist ensures optimal cleaning results and a quieter wash. The detergent drops out the detergent dispenser and into a special tray on the top basket where it gets completely dissolved.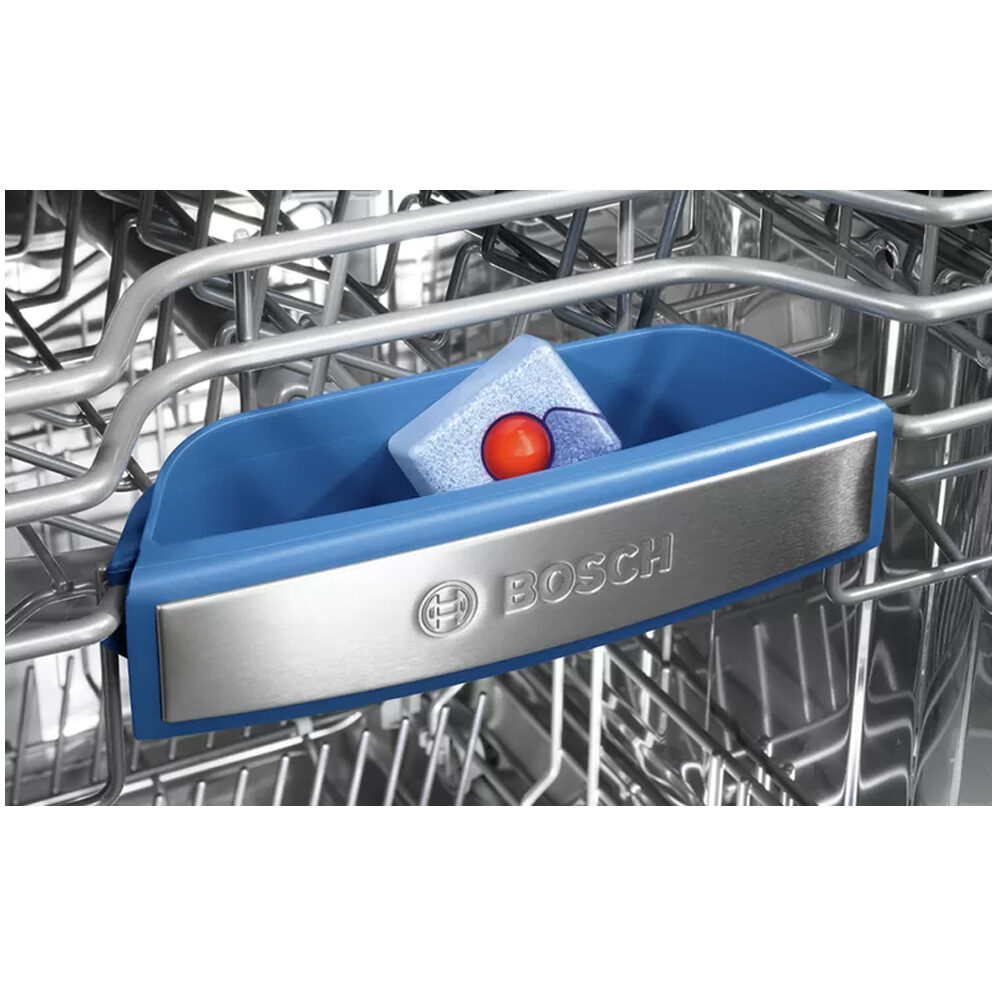 EcoSilence DriveTM: powerful, durable, quiet and efficient.
Keeping the house clean can be difficult. Keeping it quiet can sometimes feel impossible. Our dishwashers with EcoSilence Drive deliver high-performance cleaning with low noise emission. Equipped with a brushless, energy-saving motor that optimally reduces friction noise, the EcoSilence Drive ensures a much smoother, quieter operation. Now you can enjoy a home that is as quiet as it is clean.
10-Year Rust-Through Warranty
We have developed special surface treatments and production processes that are precisely tailored to the materials used in the interior of our dishwashers. As a result, a 10-year guarantee against rust through of the inner cavity, from the inside out, on all our dishwashers can be offered. This guarantee can be activated for all dishwashers purchased from 01.01.2012 onwards.