Features

Self Adjusting Cleaner Head
Large Capacity Dust Bin
Rides On A Ball
Easy Release Hose and Wand
Self Adjusting Cleaner Head
The DC40i has a self adjusting cleaner head that seals in suction on carpets and hard floors. There's no need to turn awkward dials or press any buttons.
Large Dust Bin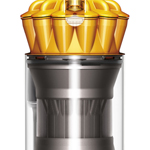 Captures more dirt than any other cyclone. Dyson cyclones are more efficient than others – More dust and dirt is flung out of the airflow and into the
Rides On A Ball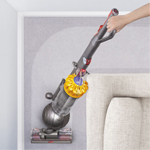 Rides on a ball – Steers easily into difficult places. No more awkward moves – DC40i can be steered with a turn of the wrist and its streamlined for cleaning in difficult places.