Integrated Grill
If you want more flexibility in the kitchen, an integrated grill can let you try out a healthier cooking method. Ours also comes with a grill pan and attachable handle, so you can easily pull food in and out of the oven.
61L Main Oven
Whether you're making a meal for one, or preparing dinner for your whole family, cooking is made easy with a large main oven capacity of 61L.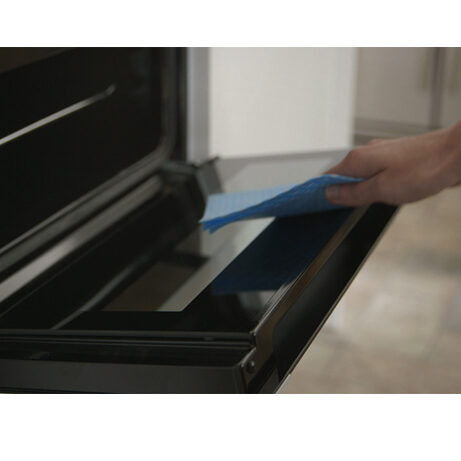 Easy Clean Doors
Quick and easy to wipe down, the oven's doors are fitted with a glass panel, making them easier to clean. And, the glass in the top cavity can be completely removed for even simpler cleaning.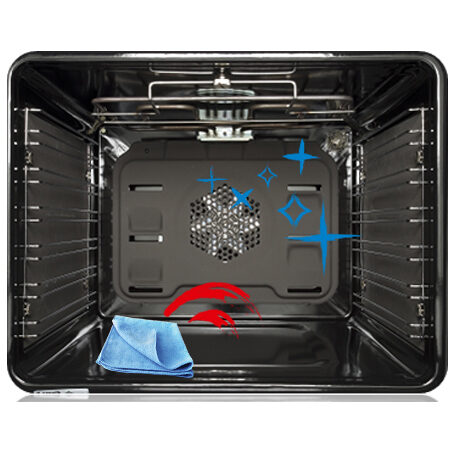 Enamel Oven Lining
Save time and effort spent cleaning your oven with a smooth enamel oven lining.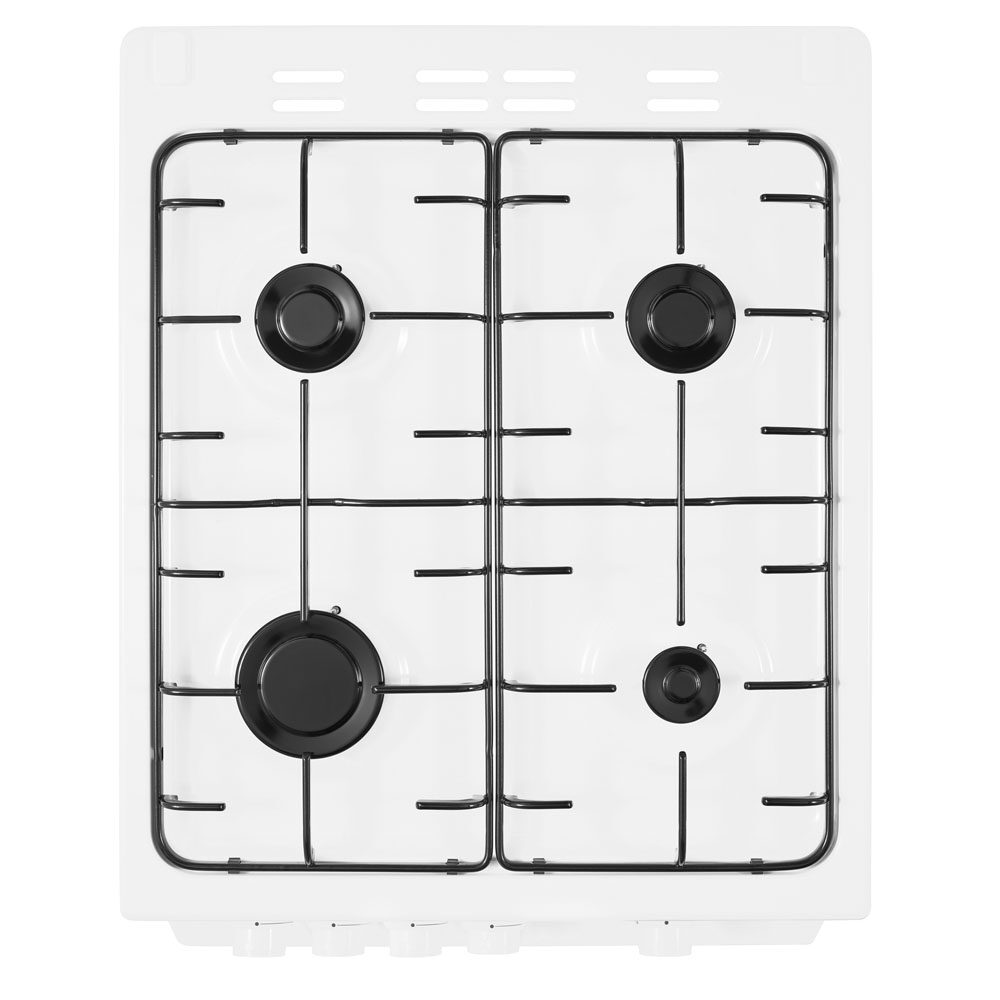 Four-burner Gas Hob
Perfect for your everyday cooking needs, our flexible four-burner gas hob has three different burner sizes to choose from. With a rapid burner large enough to boil pasta, a simmer burner for gently cooking soup and two regular sized burners for everything in between, you'll be able to cook lots of food in one go.